Inspirational Quote:

"Let us not look back in anger, or forward in fear, but around in awareness." – James Thurber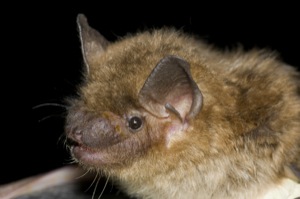 Are Bats Out Of Hibernation?
It's mid-April and we are finally starting to feel that spring has arrived! It has been a long winter, but the bright yellow of the forsythia bush gives me a sense of hope that the warmer days are near! As the days grow longer and the temperatures rise, our dear friend the bat is being awoken from their winter hibernation and their instinctual GPS is kicking in to return them home. Male bats are primarily solitary animals, but female bats stick together to form their nursery colonies, many times in attics, soffits and chimneys.
Are Bats Harmful?
Bats elicit different feelings from person to person. The majority of people fear bats as a vector species and although they are, bats transmitting rabies is not our foremost concern for our fellow humans. Our concern is raised by the accumulation of bat guano in peoples' homes or commercial properties over time, presenting significant health hazards, especially to the elderly and children. Bat guano (fecal waste) provides a growth medium for microorganisms, some of which are pathogenic. Histoplasmosis is a common lung disease caused by a microscopic fungus. Once the guano is crystallized the microorganisms have the potential to become airborne when disturbed. This is why it is so important to have the guano removed professionally. Wildlife Busters uses HAZMAT equipment and sanitizes the area with environmentally friendly cleaning enzymes to ensure your safety and to protect your home or commercial property.
A single bat can eat more than  600 bugs in one hour, which is like a person eating 20 pizzas a night.
Over the winter we worked on several bat clean-out jobs removing masses of bat guano. In the majority of the jobs, the homeowners did not even realize that the accumulation was as bad as it was until we preformed our inspection. Over the next few months female bats will begin to establish their nursery colonies and give birth to their pups in June. It is important to identify their presence and take steps to resolve the bat issue prior to this. We, at Wildlife Busters are very conscious of ensuring that our bat work is performed with the best interest of the bat population in mind. In 2007, the bat population in caves near Albany, NY was struck by White Nose Syndrome; a disease that has decimated the bat population and has spread into 19 states and 4 Canadian provinces since. The U.S. Fish and Wildlife Service estimated that between 2007-2011, 5.7 million bats have died from the fungus.
I Found A Bat In My Home, What Do I Do Now?
If you have a bat in your home, turn down the lights and open the nearest doors and windows. The bat will naturally seek fresh air. If a bat is infected by rabies it typically becomes paralyzed. If you find a bat on the ground, cover it with a towel and use leather/protective gloves to pick it up and place it in a plastic bag or plastic container. Place the container in your freezer until you can bring it to your local health department to be tested for rabies. We also recommend that you have it sexed if possible. If you are not comfortable taking these steps on your own, give us a call and we will be happy to provide you with bat removal and exclusion services.
There are over 1000 different bat species
If you are experiencing a nuisance wildlife issue, whether you need squirrel removal, raccoon removal, woodchuck removal, skunk removal, bat removal give Wildlife Busters® a call toll free at 855-945-1212 and we resolve your wildlife management issue professionally, efficiently and humanely. www.WildlifeBusters.com or www.TheBirdBusters.com
Think Spring Savings
April & May 2013
We are happy to share with you a batty good deal!
Enjoy a 10% discount on Bat Site Inspections completed between April and May. Let us know that you read it in our newsletter or like us on facebook (Wildlife Busters) and experience the Think Spring 10% discount! There are so many ways to save!
Community Wildlife Programs and Upcoming Events
Saturday, April 27th, and Sunday, April 28th, 9am-5pm. The Preserve is offering a free, one-month membership (April 27 through May 28, 2013) for residents of Ulster County. Visitors with proof of residency may obtain their passes at the Preserve Visitor Center or Spring Farm Trailhead from 9am-5pm on either April 27th or 28th. Rock The Ridge, a new endurance challenge launching on May 4, 2013, where you or your team will have 24 hours to walk, hike, or run a 50-mile course across a stunning ridgeline and help protect the Gunks.
Hike-A-Thon Saturday, April 27 at the Outdoor Discovery Center Grand Opening of Grasshopper Grove: Gateway to Nature Play Saturday, April 27 – 12pm noon at the Outdoor Discovery Center, Earth Day Celebration
Saturday, April 27 at the Outdoor Discovery Center.
Animal Adventures the 2nd & 4th Saturdays of every month 11:00 a.m. pre-registration is required; Discovery Walk, April 28th, May 12th, 12:15, $3/person. Earth Day Celebration, Sunday April 21s, 12:00-2:00 p.m. $4/person.
And for some Wildlife fun all year round visit The Bear Mountain Zoo located in the Bear Mountain State Park, NY.