Wildlife Busters is New York's premiere nuisance wildlife control service company. Our licensed wildlife technicians are expertly trained in animal control services including animal trapping and removal, wildlife damage repair and decontamination and animal exclusion and prevention plans.
Wildlife Busters first step to resolving your animal control issue is a thorough on site inspection. Through that process Wildlife Busters will identify all points of entry for nuisance wildlife, from raccoons in the chimney to bats in the attic. We remove nuisance wildlife and exclude them from returning through the use of efficient animal control prevention techniques.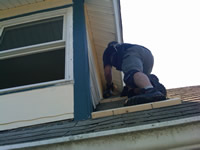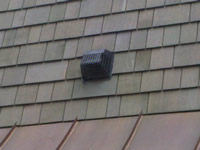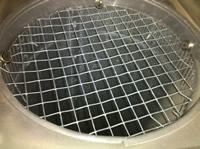 Wildlife Busters prevention techniques and services main objectives are to seal all entry points and establish barriers to intrusion from the nuisance wildlife. Our services include:
Trench prevention/structural modification
Chimney caps
Vent guards, cap and custom screening
Tree trimming and removal
Gutter cleaning and covers
Screening and prevention
Roofline flashing
Vacation home inspections
Extended Service Inspections and Warranties
Consulting services – habitat modification and property owner education
If you are looking to permanently resolve your wildlife control issue, Who You Gonna Call? Wildlife Busters at 1-855-945-1212.