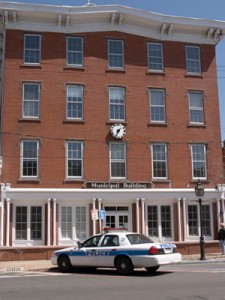 Wildlife Busters is a full service animal control organization.  Our services include animal trapping and removal, animal damage repair and decontamination and animal exclusion and prevention plans. We can assist municipalities with wildlife management issues.  Whether it's a beaver damaging your infrastructure or birds creating a nuisance in the municipal park, we are fully equipped with the knowledge, professionalism and tools to humanely resolve your municipal animal control issue.  We can work on a one off basis or construct an economical annual contract that is mutually beneficial.
Our wildlife technicians are experienced in providing municipal customers with nuisance wildlife removal, dead animal removal and 24-hour emergency services.
If you are having an animal control problem, Who You Gonna Call? Wildlife Busters at 855-945-1212 to permanently resolve your human wildlife conflict.