Animal Clearance Certificate
If a property inspector has recently found evidence of nuisance wildlife activity in your residential, commercial, industrial or institutional property that you are either buying or selling, Wildlife Busters® can assist.  We will perform a comprehensive site inspection, trap and remove the animals, provide exclusion services to ensure no re-entry, repair the animal damage and decontaminate, if necessary.  Upon completion of our process we will provide you with an Animal Clearance Certificate.  All of our Animal Clearance Certificates come with warranties.  Please visit our Warranties and Extended Service Inspections page for further details.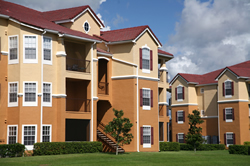 Who You Gonna Call?TM
to permanently resolve your animal control issue?
Wildlife Busters® at  1-855-945-1212.